Welcome to the Pencilmation Wiki! Celebrating 11 years of editing! We currently have 935 pages & 15,458 edits. If you want to contribute to the wiki, please read the rules. We do not want to explain this constantly.

Note: In accordance to the Children Online Privacy Protection Act (COPPA), you must be 13 years or older to have an account. If we catch you revealing that you are under 13, you WILL be blocked for good! (No joke!)
Note 2: Please excuse the mess, we're busy cleaning up this Wiki.
Wiki Activity
Polls
Facebook
Quiz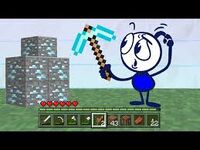 Test your Pencilmation knowledge with our quiz
News
January 24, 2020

The Pencilmation Wiki is also avalible in spanish!
June 6, 2020
Fellow user Angry101, who has turned the Pencilmiss page to a triple-header page like in the Pencilmate page, is busy renaming all the pages of the old episodes. Before the start of the big classic episode rename, the page names were "Episode (NUMBER): (EPISODE NAME)" but after this the page names are now "(EPISODE NAME)". Thank Angry101 for this!
Later this day, the big renaming is finished. Many two pages of the same episodes (One with Episode (NUMBER): (NAME) and another one with (NAME)) were renamed "copies to delete".
Follow Us

Community content is available under
CC-BY-SA
unless otherwise noted.